---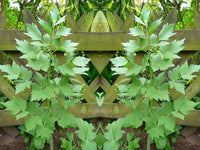 Always Free Shipping!!
Item specifics
Seller Notes: Germination test date and results will be on packet.
Country/Region of Manufacture: United States
Brand: zellajake
The lovage plant has dark green leaves that look and smell like celery, and yellow flowers that bloom in June or July.
The Garden Lovage is one of the old English herbs that was formerly very generally cultivated, and is still occasionally cultivated as a sweet herb, and for the use in herbal medicine of its root, and to a less degree, the leaves and seeds.
It is a true perennial and hence is very easy to keep in garden cultivation; it can be propagated by offsets like Rhubarb, and it is very hardy. Its old-time repute has suffered by the substitution of the medicinally more powerful Milfoil and Tansy, just as was the case when 'Elecampane' superseded Angelica in medical use. The public-house cordial named 'Lovage,' formerly much in vogue, however, owed such virtue as it may have possessed to Tansy. Freshly-gathered leafstalks of Lovage (for flavouring purposes) should be employed in long split lengths.
Sow seeds 5mm (¼") deep, three or four seeds per pot, and thin to the strongest seedling. Germination takes 10-14 days. Keep soil moist until they are established, and transplant out at least 60cm (24″) apart. Choose the site for your lovage with care, as they are long lived perennials, and they grow tall.
Zellajake Farm and Garden: "Seeds for all your planting needs" since 2013