---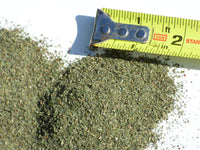 Always Free Shipping!!
Catnip Very Fine Cut!!
Fine Cut Catnip. Ideal for scratching posts etc. Catnip induces a harmless euphoric state in cats that lasts 5 to 15 minutes, sprinkle some out for your cat to roll around in and feel frisky. Simply feed some to your cat 2 or 3 times a week or add to toys. The principal natural constituent of catnip is nepetalactone, which is what makes most cats respond to catnip. However, not all cats respond.
Allergy waning: This product may have been produced on machinery that also produces dairy products, tree nuts and soy.
Orders under $14 will be shipped USPS economy or first class without tracking , all other product orders will be shipped 2-6 day delivery (with tracking). We are responsible sellers, and we make sure our buyers are well taken care of. Shipped within 2 business days after payment. Item should arrive in U.S. within 8 business days of purchase. If there are any issues, please contact us immediately. Thanks.