---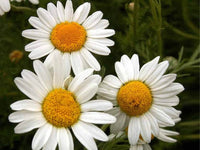 Always Free Shipping!!
Dried Chamomile Tea!!
An herb that originates from a blooming plant in the daisy gang. Native to Asia, Europe, Australia and North America, this beautiful flower blossoms during early summers.
Chamomile tea, a derivative this chamomile flower, is golden in color and has a delectable, fruity flavor.
Chamomile has many different medical uses, along with making favorable teas.
Be careful with how you store them because they can easily get crushed and you will get a lot of dust. So be very, very gentle with the tea.
Orders under $14 will be shipped USPS economy or first class without tracking , all other dried chamomile flower orders will be shipped 2-6 day delivery (with tracking). We are responsible sellers, and we make sure our buyers are well taken care of. Shipped within 2 business days after payment. Item should arrive in U.S. within 8 business days of purchase. If there are any issues, please contact us immediately. Thanks.